Screenshots
High DPI support
High DPI awareness over RDP is not supported before Windows 10/Server 2016.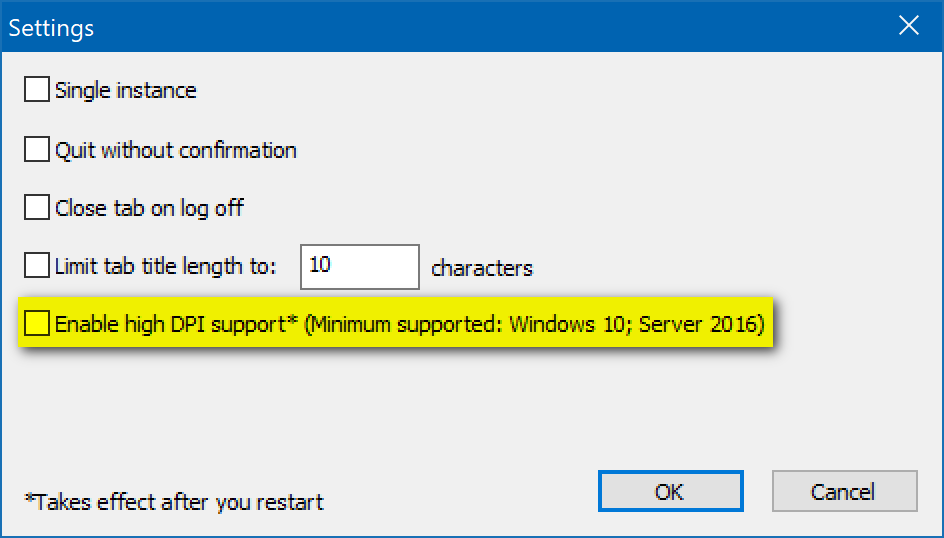 ---
SOCKS proxy
Microsoft RDP protocol doesn't have builtin SOCKS proxy support.
MultiDesk implemented an internal tunnel between RDP client and SOCKS server. Support SOCKS5. SOCKS4 is not supported.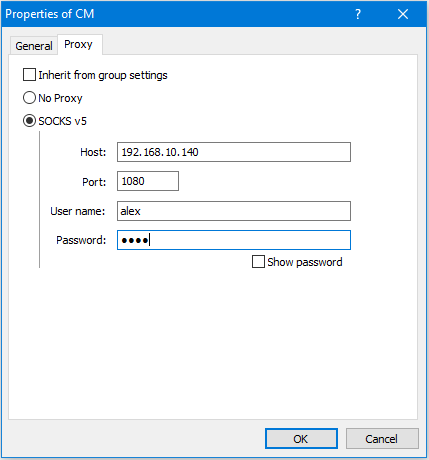 ---
Discover Servers
If you are tired of adding servers one by one, try this function. This function uses multiple threads to scan available servers simultaneously. It can quickly discover all servers in your network.
If your network is slow, try decrease concurrent threads and increase timeout.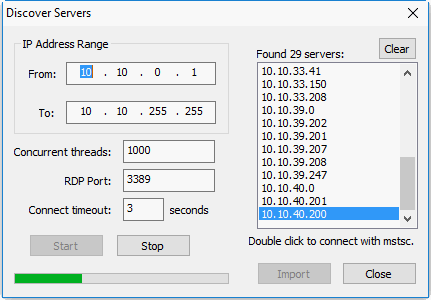 ---
Groups and Servers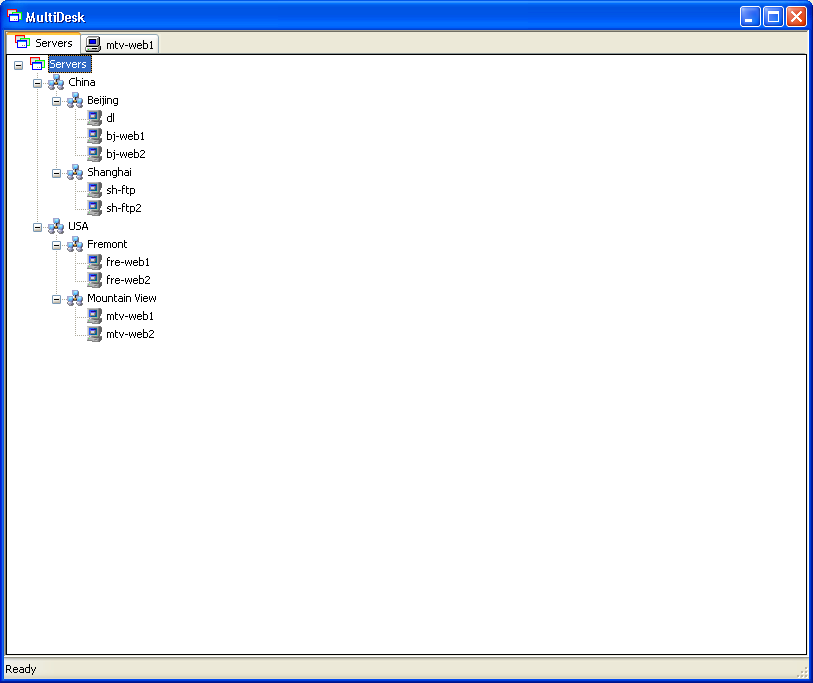 ---
Redirect specified drives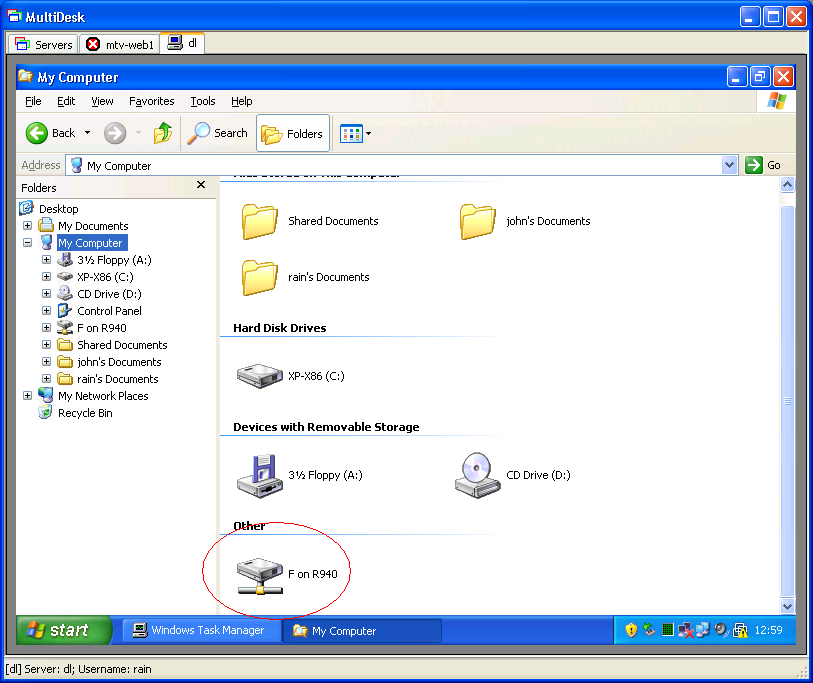 ---
Fit Window
---
Fit Window with Margin
A status bar and margin will greatly prevent you from being disturbed by local taskbar.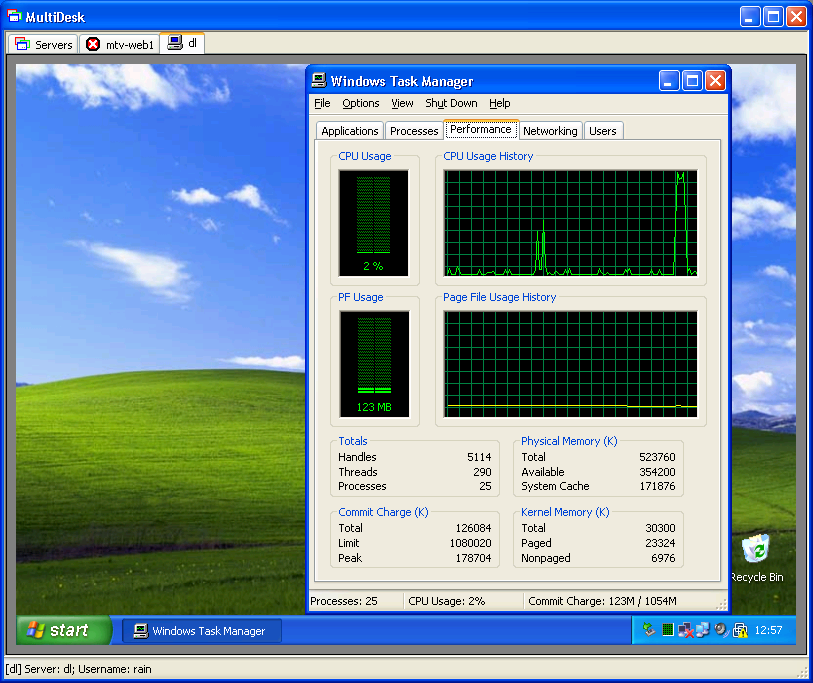 ---
Show/Hide Status Bar
Click system menu and uncheck "Status Bar" to gain bigger workspace.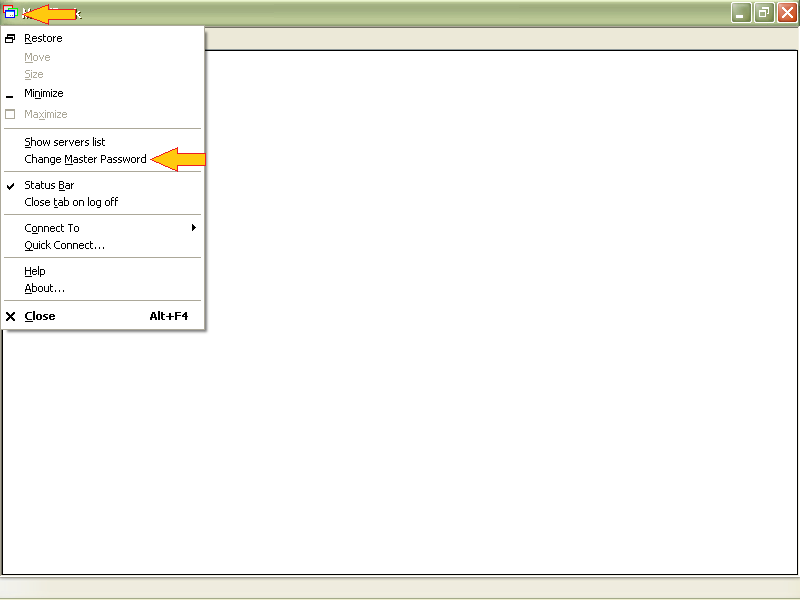 ---
Quick Connect
Right click on window title to choose a server to connect or type the server address.